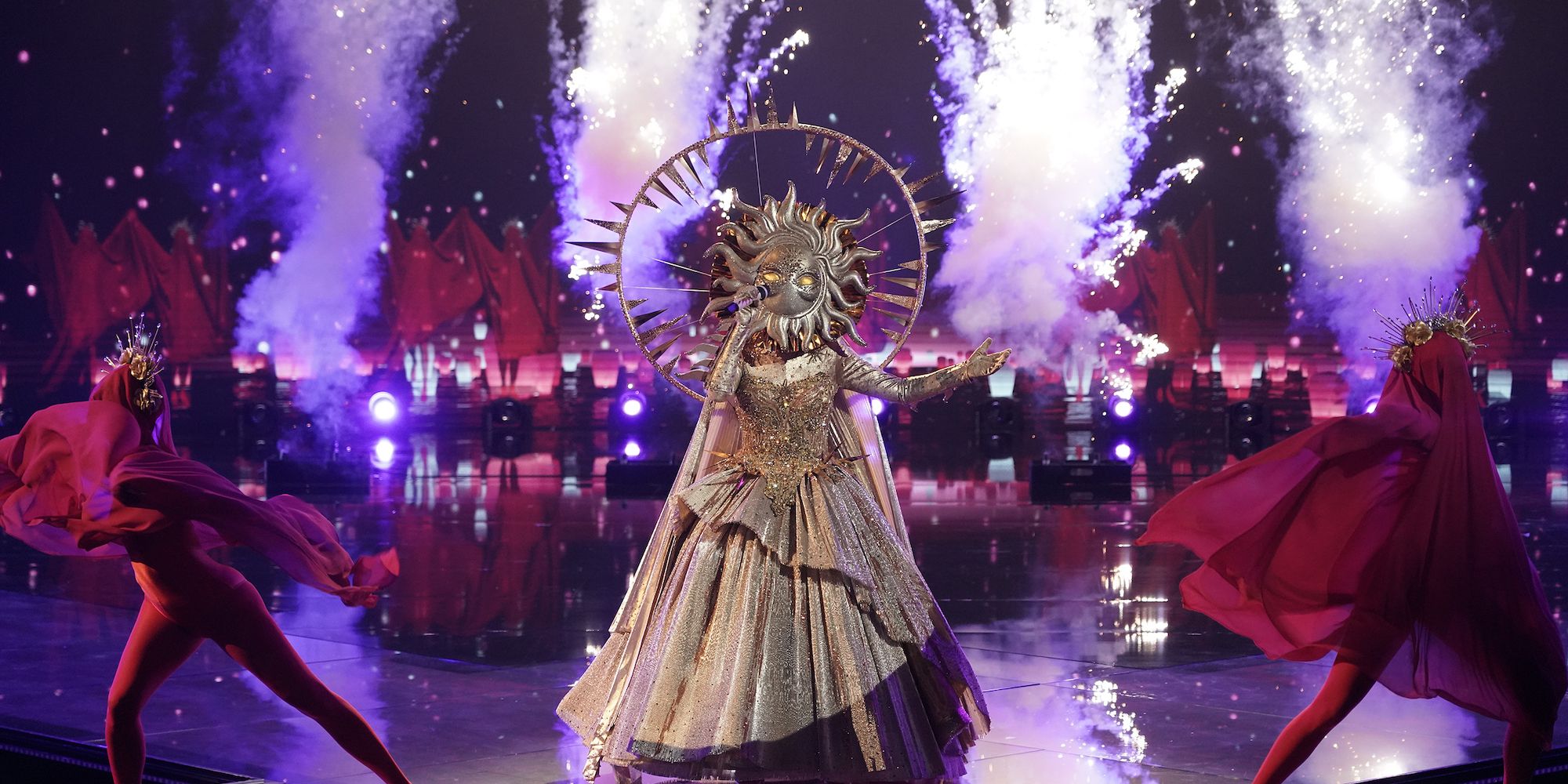 On The Masked Singer season4, no performer has blown fans and judges away like Sun. Going into this week's group A finals, we have uncovered the identity of Sun and linked all the clues to her.
This week, fans will get to see group A perform again for the first time in many weeks. Sun has been considered a potential candidate to win The Masked Singer season 4. For that reason, many viewers have been waiting for her return. She took on Lizzo's "Cuz I Love You" in week one and then came back with "Praying" by Kesha for her second song. Both performances were almost flawless. It is no shock that the guesses included an array of very talented singers. However, we have narrowed it down to just one singer, by linking all the clues and comparing her voice to Sun's voice. While many have recognized her voice, we managed to connect even the more challenging clues to this singer.
Related: The Masked Singer: Mushroom's Identity Likely Revealed By Old YouTube Video
Our initial prediction for Sun was that she was famous country singer, LeAnn Rimes. The second clue package and song choice further confirmed that fact. Sun said she grew up in a fractured home. Rimes's parents divorced following her "Blue" tour and her relationship with each has been tumultuous. At one point, her father even filed a lawsuit against her. Visual clues showed flowers and a blue watering can, which may confuse some viewers who are unaware that Rimes actually has a hybrid tea rose named after her. The watering can and many other clues in this package were blue, just like the country stars hit album, "Blue." A black widow spider is a clue that has left many The Masked Singer fans stumped. While it took some digging and seems like a stretch, back in 2012, the singer tweeted "TONS of black widows hatching babies around our house. Really beautiful but freaky."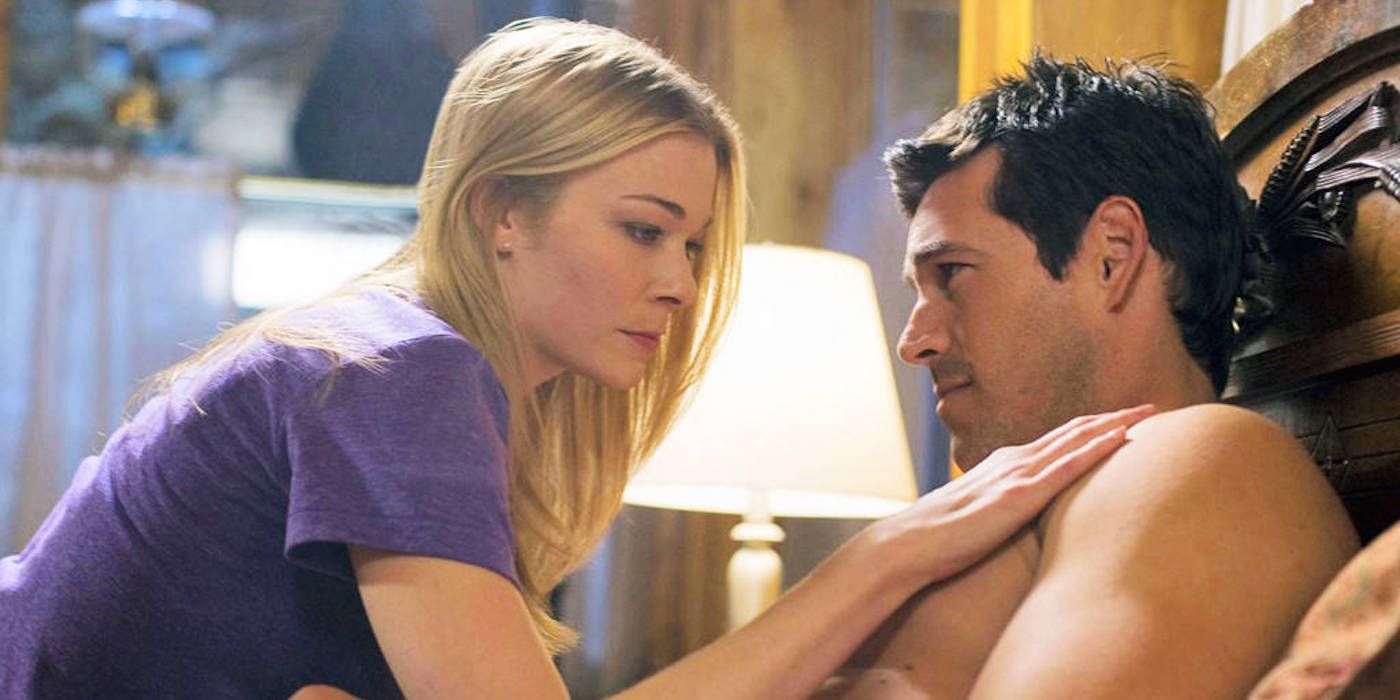 There was a butterfly in the shape of a heart. Rimes has a butterfly tattoo on her wrist and gave a shout out on social media to the Butterfly Project, an organization that encourages people to draw butterflies on their skin instead of self-harming. There were candy canes in the clue package which could either be pointing to the star's song, "Hard Candy Christmas," or to a holiday tradition she's spoken of several times. With this tradition, she leaves a trail of candy canes from her stepsons' bedroom doors to the Christmas tree. Her drone clue was a Magic 8 Ball, and 8 was definitely a magical number for Rimes. 8 is how old she was when she was on the show Star Search and became a household name. Lastly, she spoke of burning rumors from her life. She and husband Eddie Cibrian faced a lot of harsh criticism and ugly rumors at the start of their relationship. 
In addition to showing a video of her singing the exact same Lizzo song in our original prediction, we also connected many of those clues. There was a hidden Mickey clue and the pop singer had a very strong Disney connection. In 1997, she had her own Disney special, LeAnn Rimes in Concert, that filmed at Walt Disney World in Orlando. She also recorded a song for the global celebration of the 50th anniversary of Disneyland. That song played for 18 months in the actual park, as part of a special fireworks tribute. Rimes has performed at two different hot air balloon festivals, "2013 Spiedie Fest and Balloon Rally" and "2015 All Ohio Balloon Fest", and this unique fact made the hot air balloon clue fit well. The Frozen clue is likely a Winter Olympics clue because she performed "Light The Fire Within" at the 2002 Winter Olympics. This also fits well with Sun's sneak peek clue, "The Sun knows how to shine like a torch even in the freezing winter."
Next: The Masked Singer: Who Jellyfish Is Confirmed (Hint: Not Billie Eilish)
The Masked Singer airs Wednesdays at 8pm EST on Fox.